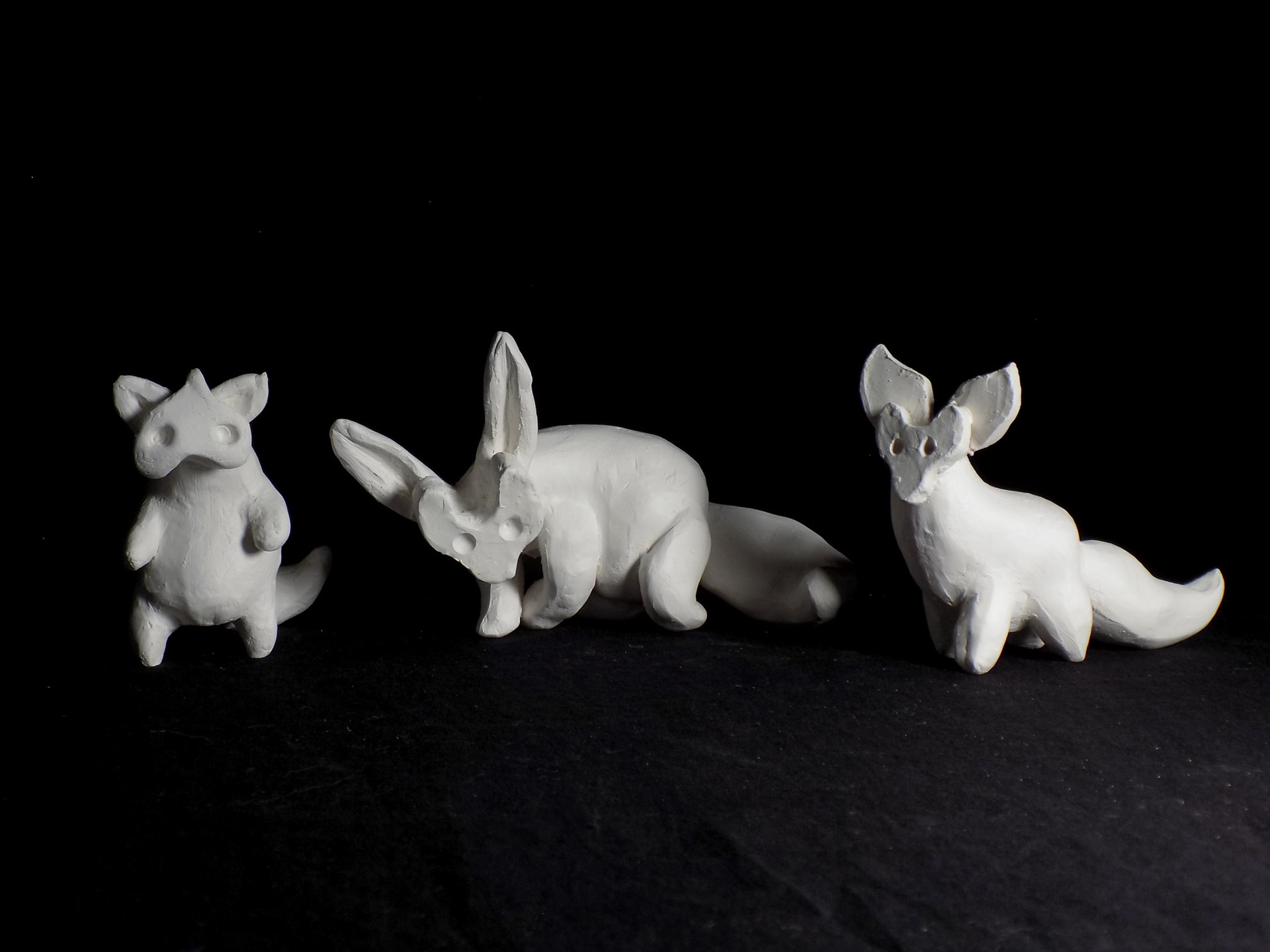 I was one of 30+ artists to work on
Natura Obscura
, a 5,000-square-foot immersive exhibit at the Museum of Outdoor Arts in Colorado. A surreal walk through a magical forest,
Natura Obscura
blended traditional methods of art and craft with experimental technologies to create a one-of-a-kind, transformative experience.
Alongside assisting with general construction, I was responsible for designing a series of woodland spirits in physical and digital incarnations to populate the space. I created 50 unique woodland spirits out of slip-cast and hand-built ceramic stoneware, and I applied individual patterns to each with a UV-reactive marker. These creatures were tucked away in every corner of the exhibit, peaking out behind rocks, through tree branches, and around mushrooms. Armed with UV flashlights, viewers were encouraged to see if they could locate all 50 spirits as the eyes and patterns would suddenly appear under blacklight in the shadows.
I also designed six main "mascot spirits," each associated with a different element. These spirits were printed as large vinyl decals and applied to 4' x 7' mirrored acrylic panels. These panels greeted visitors as they entered the immersive exhibit, allowing them to both encounter the Spirits of the Forest and "merge" with them through the reflective mirror. I also worked with our lead projection artist and app developer to integrate these characters into a projected animation, which created a mythology for the exhibit, as well as an augmented reality app activated by laser-cut images throughout the installation.
Natura Obscura
received stellar reviews and an extended run for the full 2019 calendar year.